January marks the start of a new year and is a great time to think about how you can improve your home. Whether it's finally tackling some long overdue DIY repairs or giving the decorating a bit of an upgrade, this is the perfect season to work on revitalizing your space and commence the kitchen design trends for 2023.
One particular area that can instantly transform the look and feel of your house is your kitchen – one renovation project now could make all the difference for years to come! So if you're ready for a new style in 2023, read on as we share our top tips for creating your dream kitchen.
Two Tone Kitchen Cabinets:
Looking to give your kitchen a makeover this year? Two tone cabinets are the perfect way! By combining two colors in overhead cabinetry, you can create contrast and style while keeping things simple.
In one of our blog post's we go into depth on how you can use two tones for modern, rustic or classic kitchens – there's something for everyone! So start planning now – 2023 will be the time of creative new designs with unique touches like these.
Dark-Stained Wood:
Stray away from the all-white kitchen trend and give your space a classic, timeless look with dark-stained wood cabinetry.
Natural finishes are also an option for your 2023 kitchen cabinets if you'd like to avoid going too dark while still achieving balance in your design aesthetic.
Neutral Appliances & Accessories: Update your home with futuristic sophistication! Neutral tones of silver, grey, cream and tan have become increasingly popular in decor, giving any space a modern edge.
Give your kitchen an upgrade by incorporating these trendy hues through appliances, accessories, and other decorative elements.
Bring Back Traditional Looks: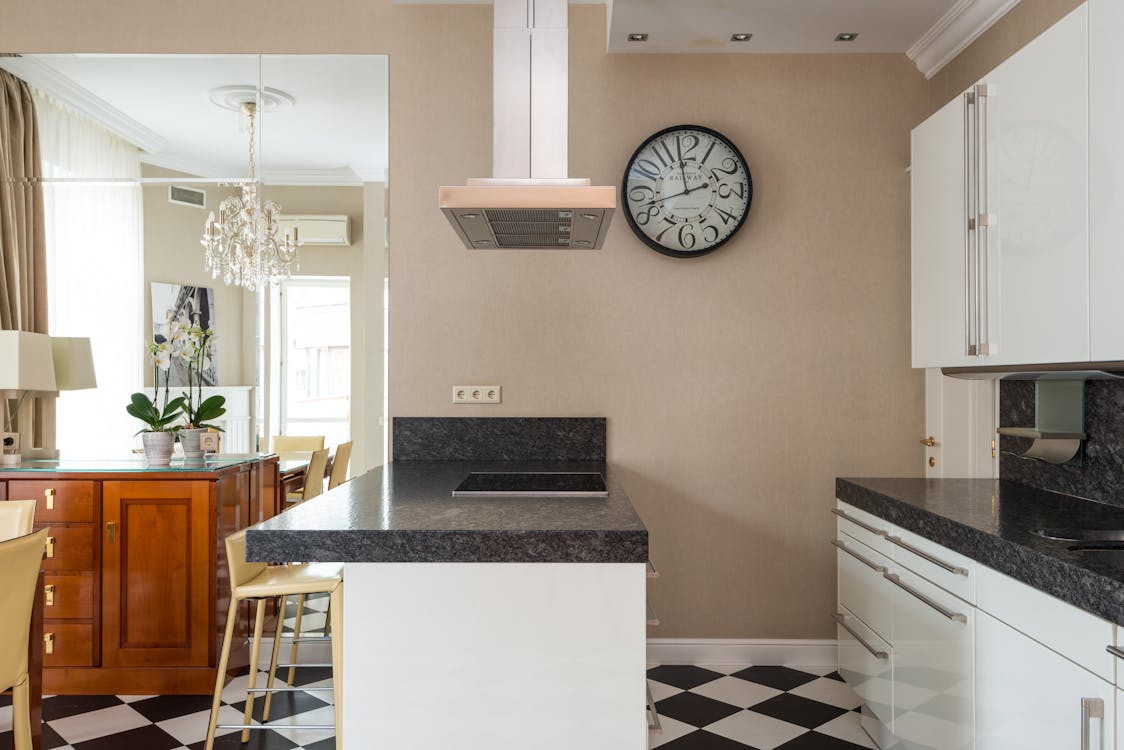 Add an understated yet sophisticated touch to your home decor by introducing neutral, creamy hues alongside blacks. Installing cabinetry is one of the easiest ways to boost comfort levels while also adding some contemporary vibes; opt for high-contrast kitchens featuring clean lines and black finished cabinets or countertops.
Refresh any space effortlessly with cozy colors that will remain fashionable whatever trends come our way!
Ready to start planning your kitchen renovation for the new year? With our tips and trends in mind, all that's left is choosing which style best matches your taste. From there, reach out to Holcomb Cabinetry so we can help you bring your vision to life and have the kitchen of your dreams in time for 2023!